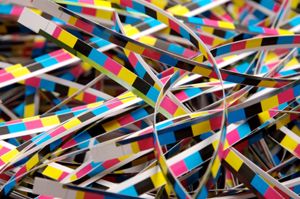 Evolving to meet the growing needs of our customers has always been a Salem One priority.  As our clients' needs for printing have grown, so too have our in-house printing capabilities.  We have invested in advanced and efficient print technologies to save you time and money.
Providing high quality, highly personalized direct mail and print solutions is one of our specialties.  We can design and produce effective print materials, from basic postcards and letters to attention grabbing personalized pieces.   Whether a letter with a personalized salutation or a highly customized mailer with personalized images, we can help you utilize your data for impactful variable data printing.
COMMERCIAL PRINTING
---
We offer a complete array of Business Solutions designed to meet all of your commercial printing needs, whether your project requires offset or digital production. Our focus is on quality and tailoring our processes to satisfy individual client specifications. Our corporate philosophy is straightforward. We can only prosper if our customers are successful. Some of the materials we specialize in are:
Point-of-Sale – Posters, Signs, Banners, Toppers and Trays
Commercial – Cards, Folders, Booklets, Brochures and Stationary
Corporate Communication Services – Lobby Brochures, Corporate Marketing and Sales Collateral Material
Capabilities
40" Offset press with 6 color plus conventional and UV coating capability
Gloss UV
Soft touch
Reticulating Varnish
Flood or Spot applications
High-speed inkjet imaging
Continuous form laser printing
Digital color printing, variable data, print on-demand
Die-cutting, folding, gluing and finishing
PREPRESS SERVICES
---
We are fortunate to have some of the most experienced and skilled Account and Project Managers on our team at Salem One. They will guide you through the campaign-building and production processes from start to finish; managing all details of work flow to budgets and billing,
Some of our Account services include:
Strategic and creative concept development
Extensive file management capabilities
MAC or PC, Quark, Illustrator, PDF, InDesign, Photoshop, Freehand, Office, ArtiosCad
Digital and Offset print production and paper specification expertise
Accurate print-ready production files
Creative imaging (re-touch, image manipulation and color correction
PROJECT MANAGEMENT
---
Our projects managers methodically steer and monitor projects through every stage of planning, execution and production. Our clients rely on them to ensure that every project is implemented through our organization as efficiently as possible.
Professional workflow tracking
Complete project supervision
Highly skilled production teams
Responsive partners dedicated to superior service
KITTING & ASSEMBLY
---
With multiple production facilities we have the ability to assemble your finished promotional literature or commercial print materials into ready-to-ship sets. We can also store completed kits to be shipped at a later date to various locations for the convenience of our clients.
Direct Benefits:
Cost saving and efficient
Kits can be shipped over time and various locations if necessary
Fewer shipping errors
Better packaging