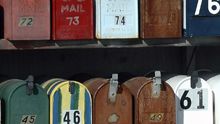 PostMark, Inc. was created as a result of a consulting project with Dick Vann and Jim Cathey involving a multi-national consumer goods company in 1992. As the project ended, Dick and Jim realized there was more that could be done with testing and mailing. Without a client, they formed what is today PostMark, Inc. It was uncertain as to whether the company would make it to 1993, but through hard work and vision the organization slowly found its footing.
With a storied background in data processing, Dick became a forerunner in the mailing industry. In the company's early stages, he realized computers could add intelligence to targeting and improve ROI. His unique skills and ability to analyze complex situations created the foundation in which the company still operates.
Over two decades later, we have enjoyed many points of expansion and significantly improved our equipment, facilities, and services. At each point we have looked ahead to see how we could better meet our clients' needs. Our continued success has been driven by adding value for clients, thus creating long-standing relationships.